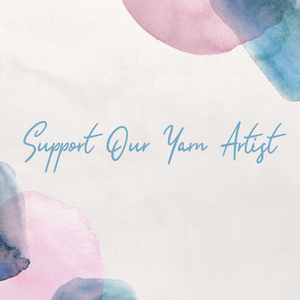 Show your support for your favorite yarn artist with this special "donation" product! Make sure your favorite creator is rewarded for the amazing work they do - a little donation goes a long way!
Can't find an item that you love, but want to support our artists? Choose an amount from the drop down menu above to donate!
Please note: this is a direct donation to the artist and as such you will not receive any product or service. This is a non-refundable donation.